Our Philosophy
Our philosophy is simple, we believe in four principles:
Tried and tested therapies
Lifestyle Improvements and personal empowerment
Our

Philosophy

We apply these three principles to help our clients recover from their conditions/ complaints/ health difficulties so that they achieve greater health and wellness for both the long term and permanent. Consultations, questionnaires and diagnostic tests are utilized to determine the root cause, we recommend natural, tried and tested treatments and methods to alleviate symptoms and support change and we encourage lifestyle improvement to empower our clients to maintain their health in the long term. We believe in having a breadth of practitioners – from Functional medicine doctors to naturopaths, who can help with physical, mental and emotional conditions so there is always someone who can help whatever your condition and the root cause behind it. Recovering from chronic illness or long-held discomfort/pain is never easy but you can be absolutely sure we will not stop until we know the root cause of your health challenge and found ways you can alleviate or reverse your condition.
Our Story
The founders of BodyConscious, Joy Menzies, Samantha Foster, and Sharon Menzies had a dream to put together a team of doctors and health practitioners who would work closely together to help people achieve greater health and wellness. The dream started almost 10 years ago and it took until 2016 for the environment and conditions to be right to realize our dream. Having worked for many years in managing and developing wellness resorts offering week long or month long programmes we saw the need for urban dwellers to have wellness support on their doorstep where the challenges of life exist day to day. With the help of the fantastic team at Column Bangkok, we were able to set up Body-Conscious here in Y Wellness in the center of Bangkok and we opened in October 2018. We want Body-Conscious to be as available as possible to Bangkokians which is why our pricing is some of the most competitive. As it turns out we also attract people from other countries because of the depth of experience and deep respect our practitioners have for clients, and their determination to find the underlying cause of their condition. We are proud to present BodyConscious and we look forward to helping you achieve greater health and wellness.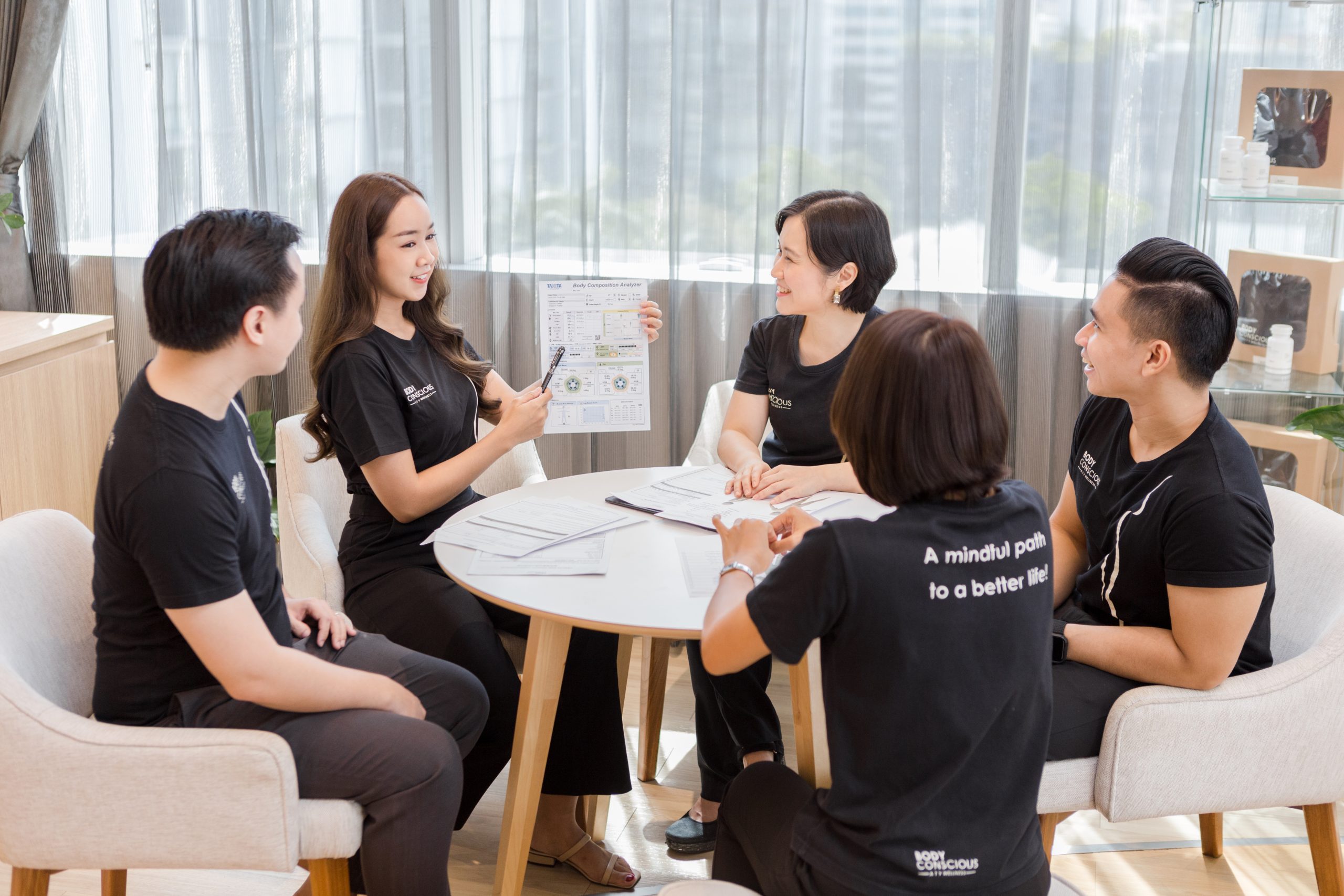 Achieve your wellness goals today.
Make An Appointment
Contact us for more information or appointments. We truly hope to be a part of your wellness journeys.
Open: Tuesday - Sunday 10:00-19:00 (close every Monday)